News
Top 5 Wrestling Games on Steam!
Wrestling video games have been around since the original NES and it's not hard to see why - wrestling is full of ridiculous athleticism, over the top characters and moves. Translating that into a video game should be easy. Over the next thirty years, there have been many great wrestling games on consoles but for the PC? It's been a fairly barren wasteland but in recent years more and more games have found their way to the platform. As a big fan of wrestling and the games that it spawns, I have played them all and so allow me to rank the top five wrestling games on Steam.
What categorizes a wrestling game? Well, it should simulate the feel of a wrestling show, whether in a realistic or arcadey way. A game like Guacamelee, a wonderful game that is heavily inspired by Lucha Libre, won't be on the list since it's still a brawler. But these five games all make the cut.
5 - WWE 2K Series
The long running yearly series - which evolved from the old SmackDown games on the PS1 - made its debut on Steam in 2015 with 2K15. It...was not the best version of the game. It's a tradition that has continued - the game gets ported to PC months later but struggles to live up to its console counterpart. One nice thing about the PC versions is that all the DLC is available as standard with the PC version which is usually much cheaper. However, the console versions are usually the better way to experience this game.
WWE 2K are heavy on simulating the look and feel of a WWE broadcast. Matches are a bit slower paced and an emphasis is placed on having good matches rather than purely winning. So, what if you want something a little less realistic and more arcadey? Don't worry, that will come later.
4 - Wrestling Spirit 3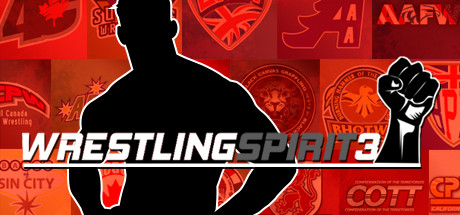 Wrestling Spirit 3 was developed by Adam Ryland who has been making wrestling based games since the late 90s - often focussing on the booking side of things. We'll get to that. Wrestling Spirit is a game where you guide a single wrestler through his career. You simulate through their training and life, choose where they wrestle and the moves they do in matches. There is no visual element to these fights, they are largely text based and that could put people off. The game is built to be a strategic fighting sim and honestly, it is an okay system. I do think you would need to be a die hard wrestling fan to get a lot out of this one though.
3 - Wrestling Revolution 3D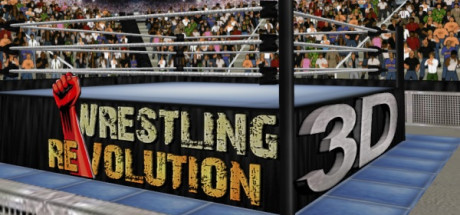 Oh boy, how do I describe Wrestling Revolution? It's...amazing in ways you could never imagine. The brainchild of the rather notorious MDickie, WR3D is one of the freest wrestling games in the market, the amount of wonderfully weird gimmicks you can do in this game is great. You want 23 wrestlers in a ring 25% of the size in a Royal Rumble match with dozens of tables all over the place? Yeah, do it. You can control one wrestler or book an entire company and it's got a decent wrestler creator with a lot of promise of creating abominations and semi-decent likenesses of real life wrestlers too.
I would hesitate to call it a good game, but it works and it is a lot of fun. Hell, the game is worth price of admission just to see the copyright dodging names given to the wrestlers. It's glorious.
2 - Total Extreme Wrestling 2013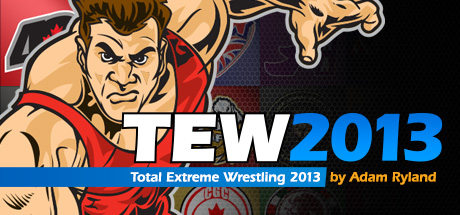 Adam Ryland makes an appearance again and again this is one for the true wrestling nerds among us. Are you tired of the way real wrestling shows ignore your favorite wrestlers? You think you can book those shows better? Well TEW is a series that will let you do exactly that. You basically are in control of a wrestling company, you choose who to hire and fire, you create the shows and it is your job to keep the company making a profit while growing in size to potentially be the number one promotion on the planet.
I have lost so many hundreds of hours to this series. Both 2010 and 2013 are available on Steam - both under the name Total Extreme Wrestling oddly enough - but 2016 is available on GreyDog Software's website if you want the newest version of the game. The first version, 2005, is also available as freeware. There is a good modding scene for these games so you can easily mod in any scenario you want. Want to try and save WCW in 2000? There's a mod for that. The base game does not include any real wrestlers but it does have its own universe which is actually very good in its own right.
Again, the complexity of the game might throw off some people but if you can learn all the little things that make this game tick then you have the ultimate wrestling booker simulation. Just don't expect much action, but it is satisfying to see everything come together in your favor.
1 - Fire Pro Wrestling World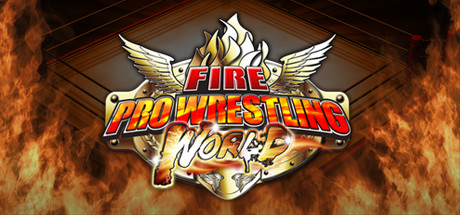 Fire Pro is a legendary series for wrestling fans, offering insane amounts of customization along with fun, fast paced arcadey wrestling. After disappearing for a while, it returned to lay the smackdown on its competition. The game is probably the best wrestling game on Steam, and it's not finished yet. Yes, it was released in Early Access and yes it is clearly missing things but the results cannot be denied.
I have found myself having a lot of fun just pitting two AI controlled wrestlers against each other and sitting back to enjoy the madness. Fire Pro offers us merely a base to create our universe of wrestlers. With Workshop, it has never been easier to download other people's creations. It's fairly basic looking style actually works in its favor as most wrestlers that people create tend to look a lot like their real counterparts, which would be difficult in an AAA looking game like the 2K games.
This game has only been out a few weeks and I do plan on writing a full review of it but I can safely say that once it comes out of Early Access and everything has been put into place - Fire Pro Wrestling World may be one of the best wrestling games in years, never mind just on PC.
---
SoulGamers.net is completely funded by its readers. Support us by checking out our sponsor below:
Stuart Johnston