News
Doublelift Returns On Top Form!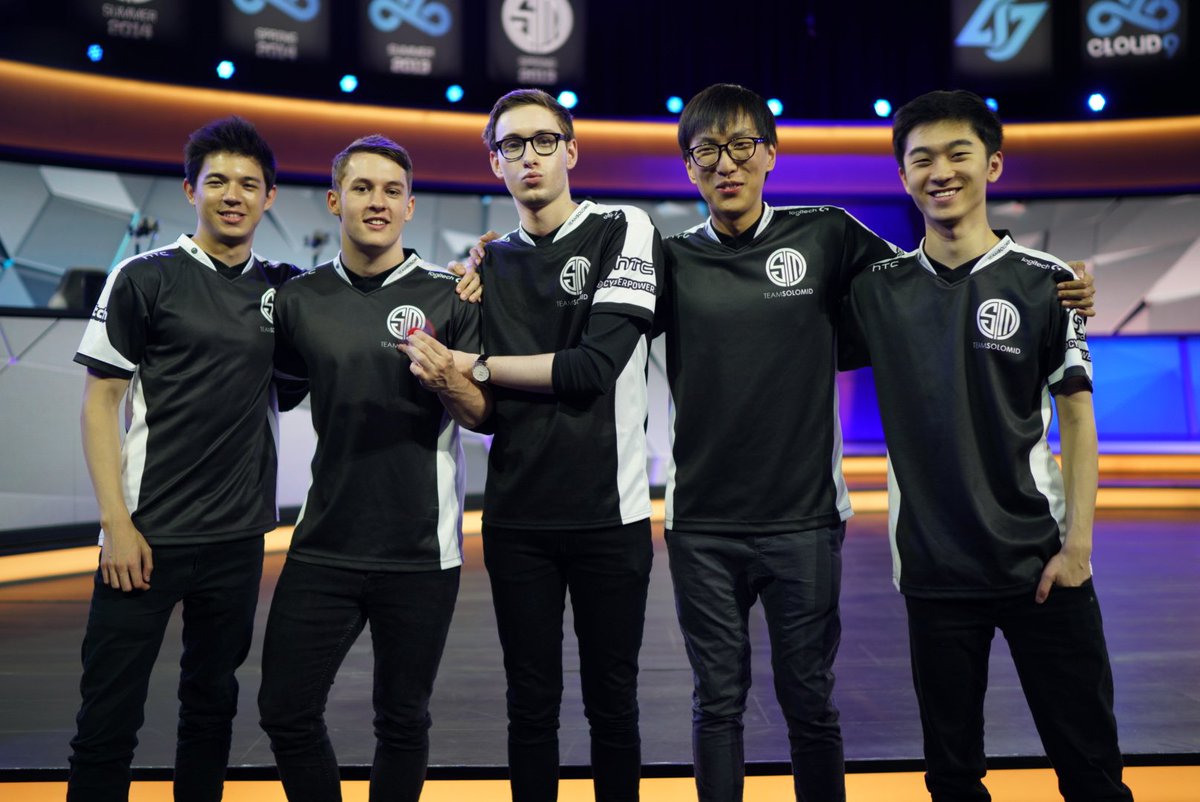 TSM celebrating their 2-0 win against C9
Yiliang "Doublelift" Peng made his return to the NALCS with his home team TSM last night in a stunning 2-0 win over Cloud 9. Returning from MSI, TSM has switched out WildTurtle in favor Doublelift with WildTurtle leaving TSM to join FlyQuest. Fans were not worried about the hiatus and subsequent return for Doublelift, even after the Team Liquid matches since he has a natural talent for the AD Carry role and also, as an added benefit to TSM, he is an incredible shotcaller.
Starting on the back foot, TSM were giving ground to C9 but as each game progressed it seemed like Doublelift was calmly assessing every situation and play, figuring out how to best take the game back. Baron fights, tower dives, buff steals, lane pressure and multiple drakes lined the pockets of TSM with a gradual gold lead over their competitors in Cloud9. The second game in the series looked like it would go in Cloud9's favor but after a couple of fantastic engages from TSM and a well earned Baron, the table tilted back to TSM's side and their victory was assured.
In the previous series, TSM had a major issue with their questionable plays and communication but with the return of Doublelift, they appeared to be gaining momentum already. Plays were much more calculated and all map objectives attacked by Cloud9 were either matched or beaten or the NA Powerhouse. It seems that TSM still have a long way to go before becoming untouchable but with this step in the right direction it would seem that they learned a great deal from their time in MSI, which they returned from merely a week ago and Doublelift making his transition from streaming in comparison to Cloud9 who had multiple weeks of practice.
TSM will be taking to the rift against Immortals, Team Dignitas, CLG and many more team in a bid to prove that they are still the top team in their region. Doublelift will also be trying to prove himself and assert his dominance as one of the top shotcallers in League of Legends. We wish them the best of luck!
---
SoulGamers.net is completely funded by its readers. Support us by checking out our sponsor below:
Blake Ward